Bitbon
Bitbon — Digital derivative financial instrument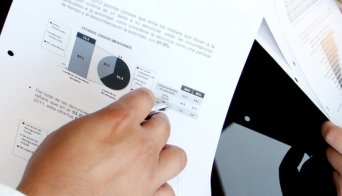 Bitbon is a digital derivative financial instrument, endowed with unique attributes and properties that make it a universal tool for successful application in any field. Bitbon advantageously differs from other types of crypto currency by absolute reliability, since it is fully secured by a certain part of property rights to Assets. The basis Bitbon laid down the basic principle of the formation of its value based on the value of the included different types of assets and their development prospects. The use of Bitbon is understandable and predictable, as it is predetermined by the terms and obligations of each Bitbon Public Contract, which is an important element of an integral part of its capitalization. Any operations with Bitbon (release, transfer from one owner to another, the division of denomination and other transactions) are recorded in the Public Distributed Register (BLOCKCHAIN) as records that can not be deleted or modified. Bitbon attributes are: Identifier - a unique sequence of alphabetic and numeric characters; Face value - number of unlimited depth, corresponding to the share of property rights to business assets, distributed Entries in the Public registry, which records all activities every Bitbon; public contracts Bitbon.Bitbon has the following properties: the possibility of crushing the nominal guaranteed with absolute precision. Each fractional part of the denomination corresponds to a certain portion of the asset rights to the Assets, Bitbon is issued in accordance with the Bitbon Public Contract published by the User as the owner of the Asset Rights on the basis of the decision to issue Bitbon, Bitbon may be used as an instrument of trading on the exchange; used in calculating the index or other financial derivative instruments; Bitbon single user can act as asset to another Member; guaranteed transfer to any part of the face value indiscrete Bitbon a new Bitbon identifier from one user to another user;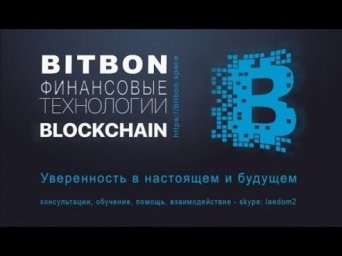 ABOUT THE SYSTEM- BITBON
BITBON- An international system for secure numerical transfer of property rights to Assets. In the Bitbon system, key services are those that allow you to keep records, exchange settlement funds, attract financing, and enter into safe deals. All transactions in the Bitbon System are instantaneous and irrevocable, and its operation is based on providing all participants with unified interfaces for the direct management of their property rights to Assets identified in Bitbon. The Bitbon system is intended for use in the financial, legal, economic, rights management On Assets, performance of evaluation of property rights to Assets, transfer of property rights to Assets of various types, including: movable and immovable property, m Machinery and equipment, bank deposits, copyrights, financial instruments, securities, know-how, trademarks, stakes in statutory funds and other companies, shares in various projects with legal entities and individuals and other values.
LECTURE about BITBON from the CEO.
Bitbon выступление генерального директора Кудь А.А,
Processing video...